Fit Funnels landing page editor is a drag&drop website builder. It makes creating pages easy, intuitive and quick – all you need to do is drag elements and drop them in an active area of the editor. There is no coding knowledge required. Thus, your landing page can be ready and 100% functional in minutes!
It takes only 5 steps to build your landing page:
Pick a template

Customize it

Think the form over

Say 'thank you' for the conversion

Launch your landing page
This article will help you know the most important features of Fit Funnels editor so you can create high converting landing pages.
Create a new landing page
1. After logging in to your Fit Funnels account, you will see the Dashboard and the Landing Pages tab. To start building your new landing page, click Create new landing page.

2. In a pop-up window, choose one of the options: (1) Pick a Template (to start editing with a customizable landing page template or with the empty page) or (2) Upload a .landingpage file (this option is available only after subscription payment).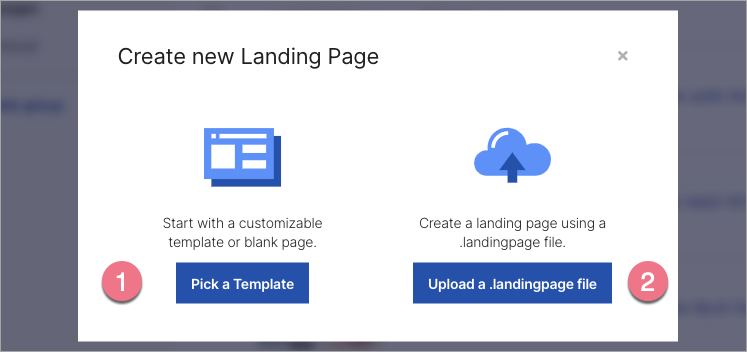 3. After choosing Pick a Template, you will be moved to the template library. You can choose a blank template or the ready-to-use one. In the menu on the left, you can search for templates by Goals, Funnel steps, or Industries.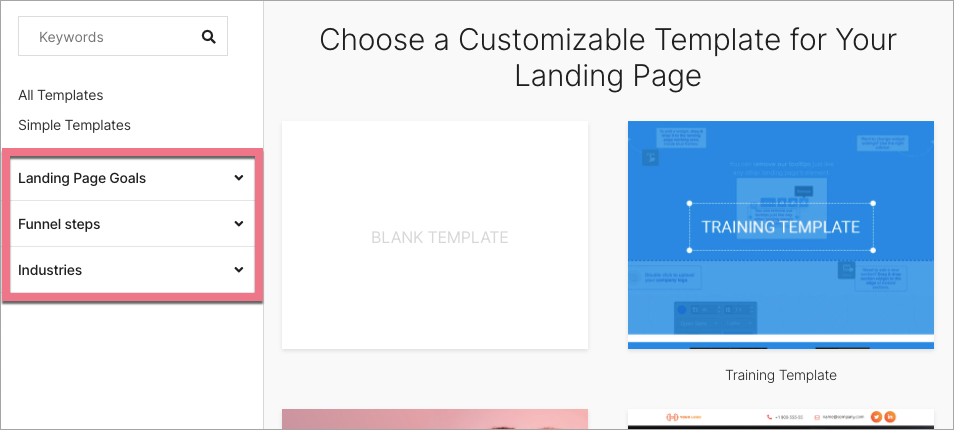 In Fit Funnels, there are over 300 templates available. You can browse them in the Template Gallery.
4. To use a template, hover over the one you like and click Use template.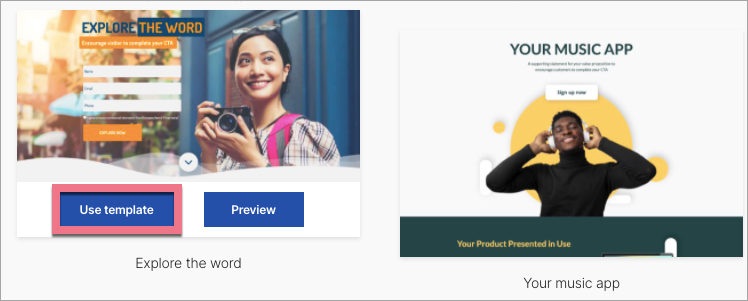 5. Name your landing page (no one will see the name except you) and click Start editing.

6. You will be moved to the main window of the editor. Now you can start creating your landing page.
7. At any time, you can enter the edition of your landing page right from the Dashboard. Simply click Edit on the landing page list.