While not required, this step is encouraged because it will keep your emails professional and congruent with the rest of your company messaging.
1. Click on your name & then My Account Settings

2. Scroll down to Email Settings & click the Signatures button.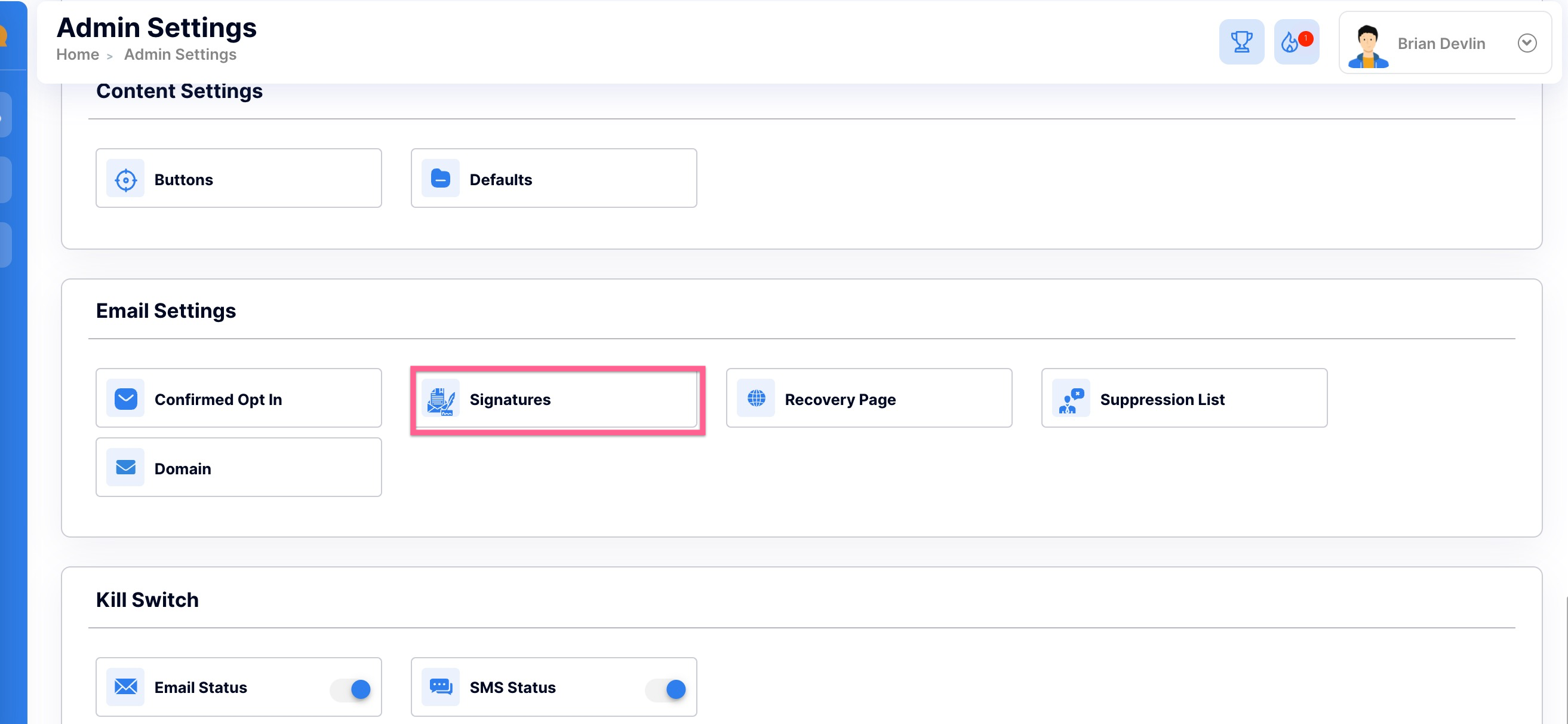 3. You can create one or multiple signatures. To create a signature just click the blue "+" sign.

4. Fill in your Signature name & choose the color of your brand bar & text.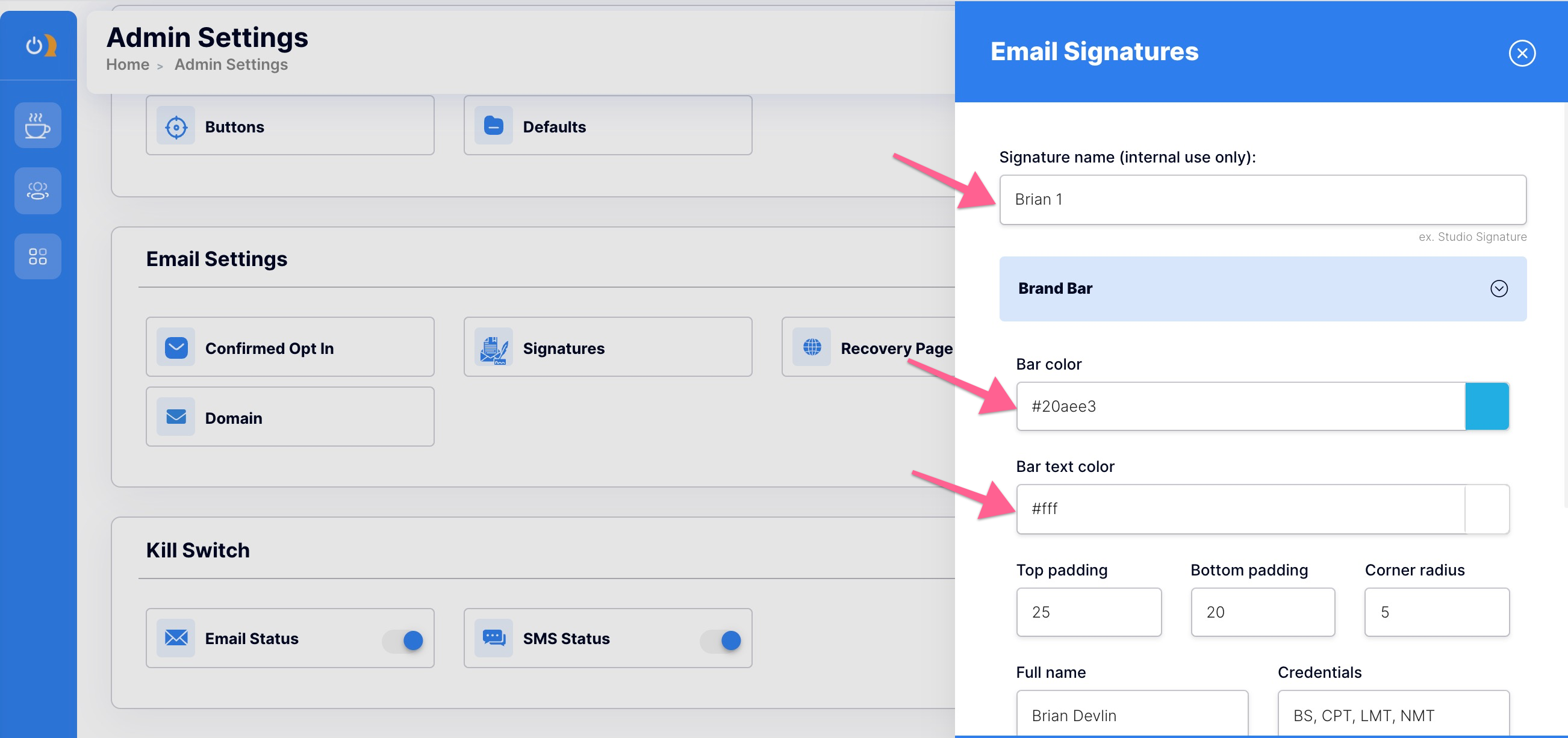 5. Next fill in your Full name, Credentials, and Company name, then click the Bio button.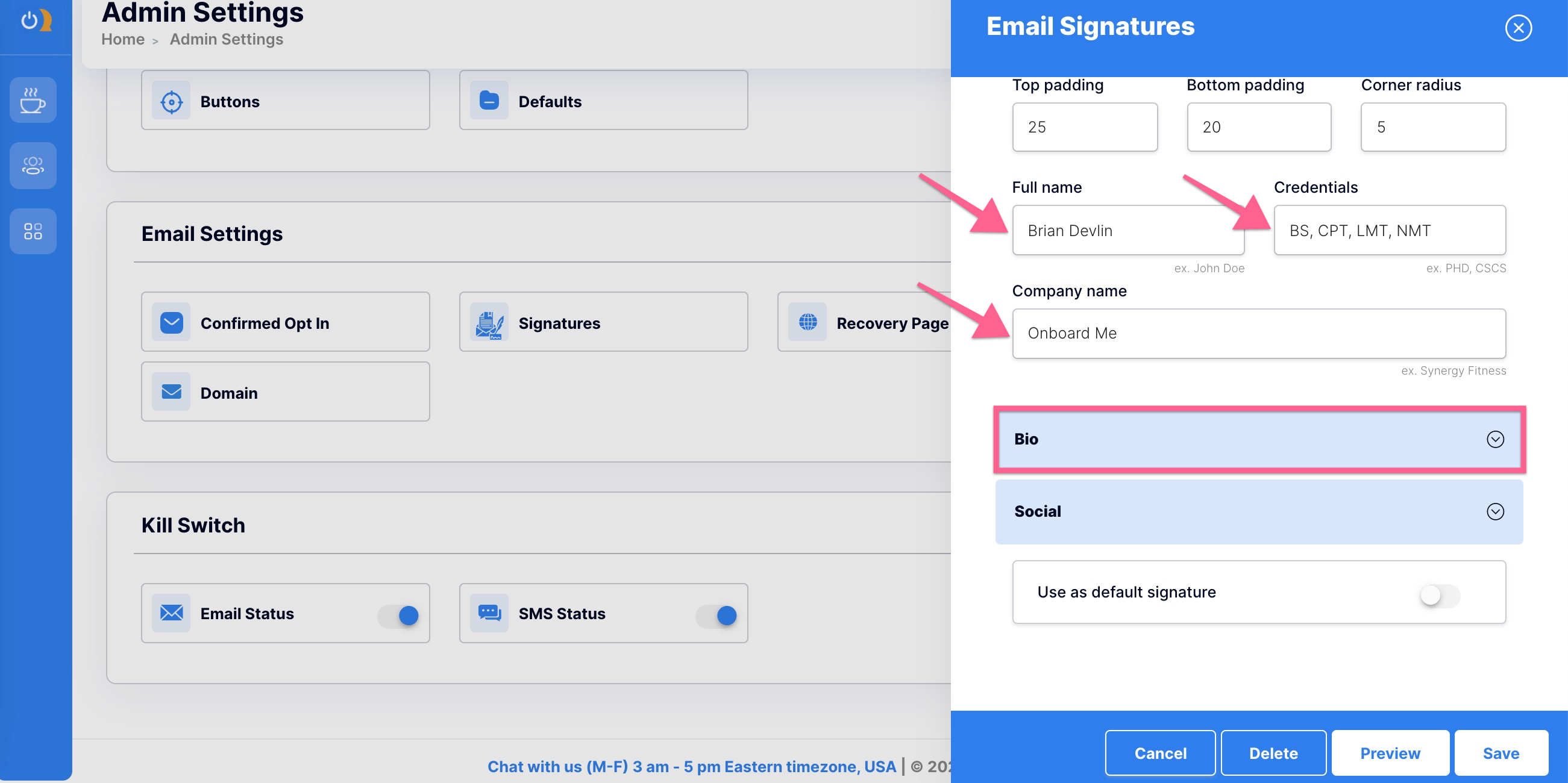 6. Enter your Slogan & upload your Author image (drag and drop or click within the image field).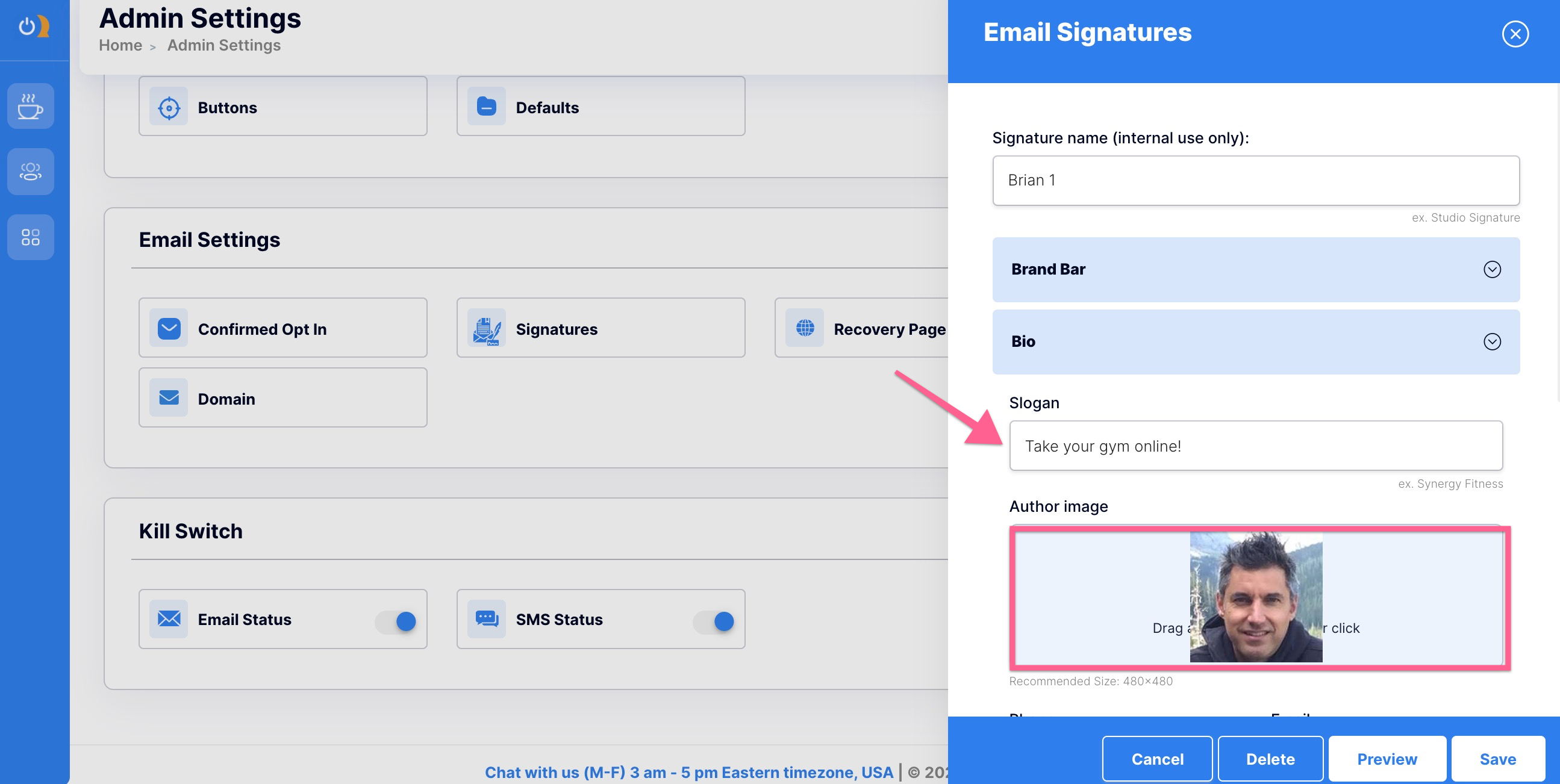 7. Fill in your Phone, Email, Website, & Address. You can choose your Link Color & abbreviate the phone, email, & address bar by placing the toggle in the ON position. Click on Social to proceed.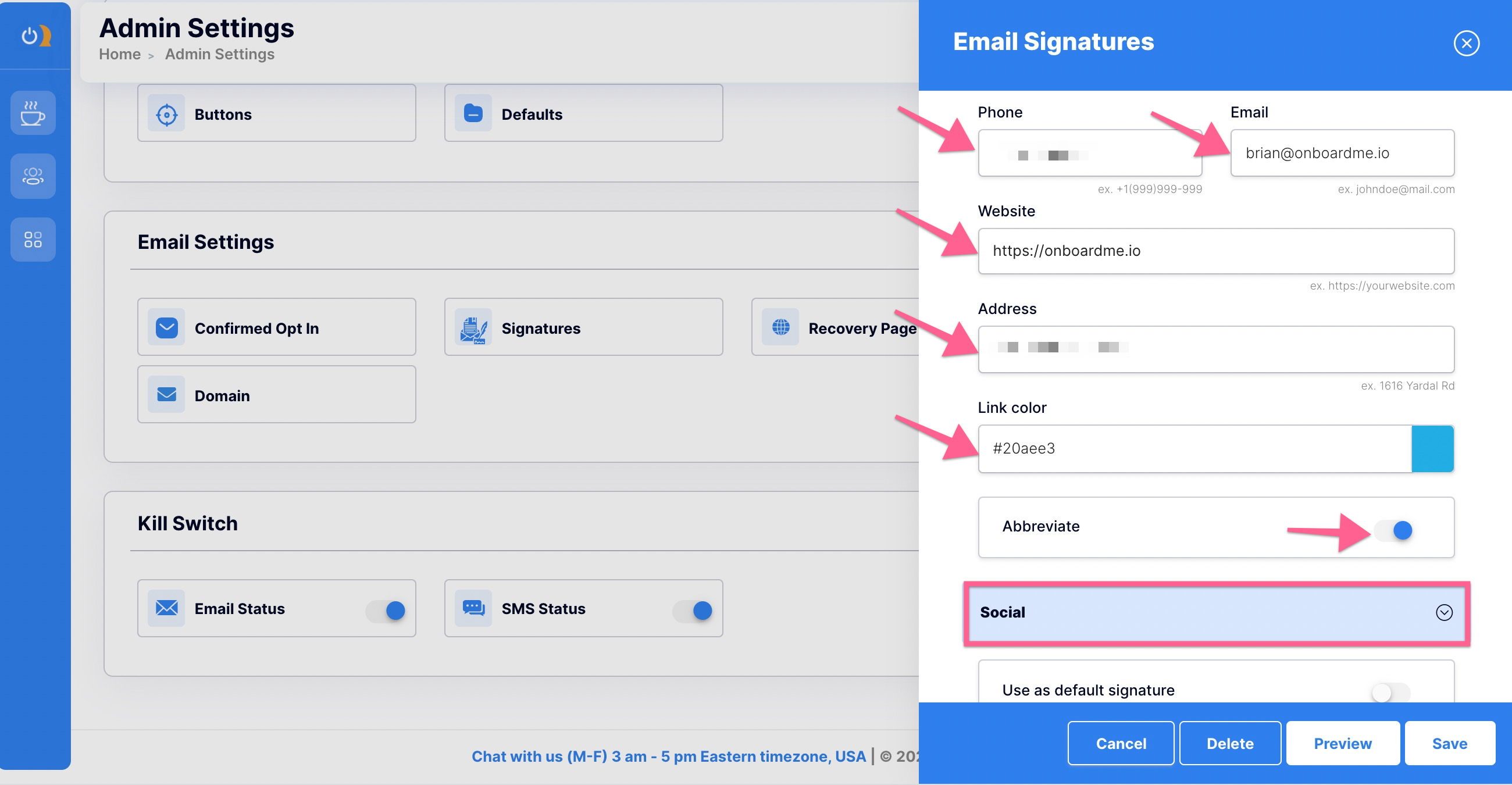 8. Update your social media profiles. You can use the default social media icons or the Canva links provided to create your own. Only toggle ON those platforms which you would like to include in your signature. Click the toggle ON to use your signature as the default signature (if so, you will then have the option to click the toggle ON to use your signature on all emails). Preview your signature to ensure you are happy with the presentation, then click Save!